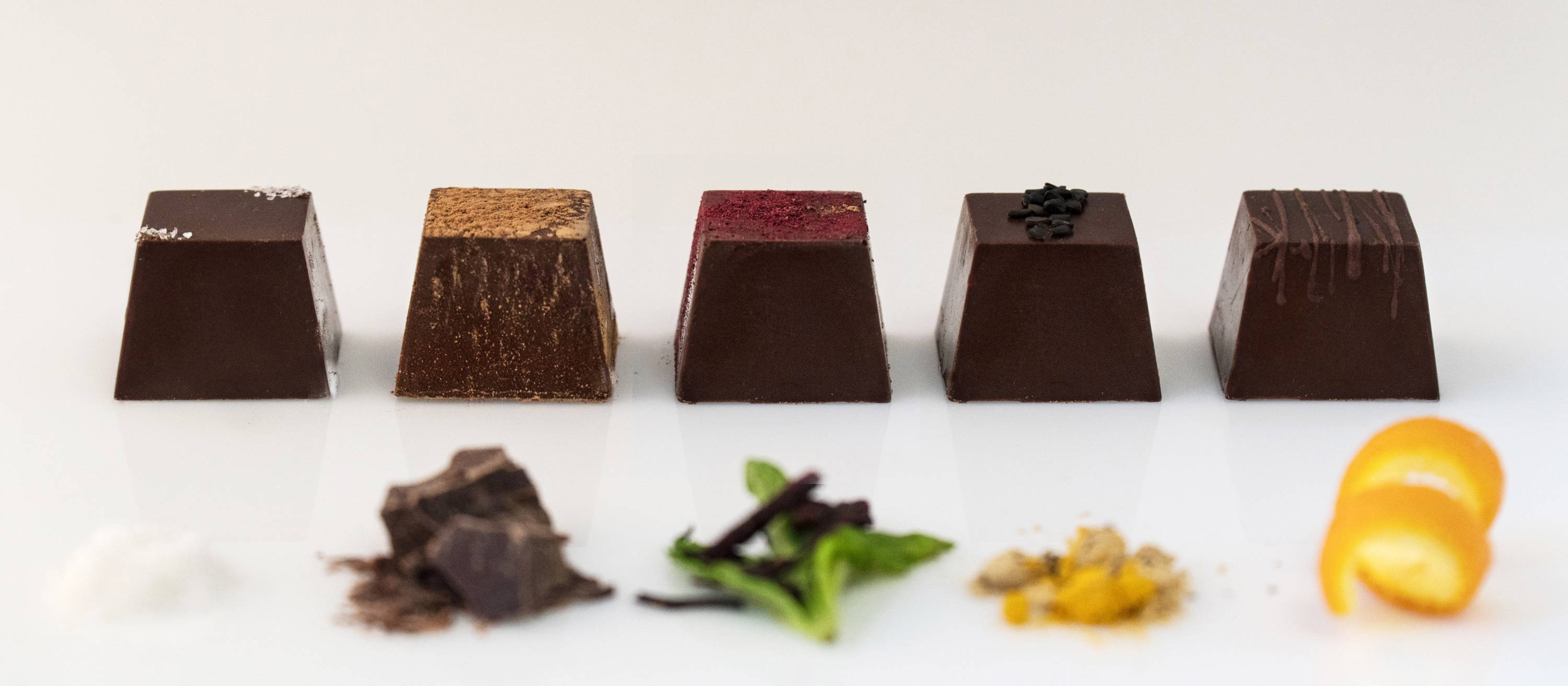 Each chocolate truffle flavor invokes a story about the beauty Milène found while exploring a different country. The "Live by Love" Collection is
available year round and reflects the cultures that had the greatest impact on her. New flavors are introduced quarterly to
celebrate the change in season and available for a limited time. Made with dark chocolate, fresh cream,
real butter, and exotic herbs and spices. No artificial flavors, added sweetners or preseratives, they are meant to be a
dessert that indulges and heals.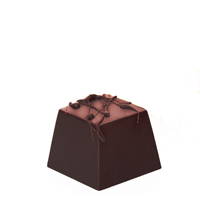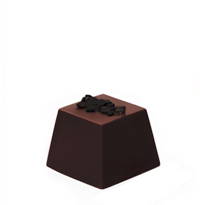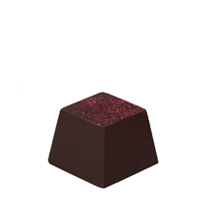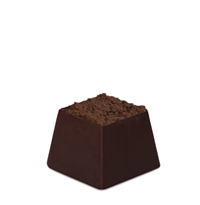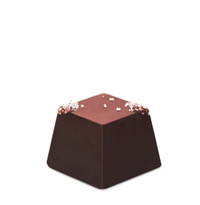 Tradition - Harvey Wallbanger - A tribute to my grandfather's Harvey Wallbanger cake, which always brought together family and laughter in our New York City home. Made with the zest of fresh oranges and Galliano Liqueur, this flavor gives subtle notes of citrus blended with herbs from the spirit. The name tradition honors the melting pot of cultures in the US especially New York where family traditions are held so dear.
Sanctuary - Ginger/ Turmeric/ Black Pepper - Influenced by the peace and divinity I found while exploring the temples in Kyoto and throughout India, these intense yet subtle flavors balance and calm the body. Ginger, turmeric, and black pepper are great natural anti-inflammatories that also add a nice spiciness to chocolate. I encourage you to incorporate these healing spices in your favorite recipes.
Goddess - Hibiscus/ Mint - These two flavors awaken memories of visits to the pyramids of Cairo and learning about ancient female rulers of Egypt. Hibiscus, known for its refreshing effects on the body, is accented with sweet mint. While frequenting Egypt during my corporate career, I tasted hibiscus, the tea of the gods, and fresh mint in many of their local beverages. I was pleasantly surprised to learn about female pharaohs like Hatshepsut and modern day women leaders like the CEO of the factory I used to visit in the heart of Cairo.
Puriste - Dark Chocolate - Channels the passionate and devoted love of chocolate by the French people. Every time I make a batch of Puriste, I am transported to my favorite chocolate shops in Paris where art and food meet like lovers on the Seine River. As a child, I cherished visits to Paris' chocolatiers and patisseries with my French family. This flavor invokes the happiness I felt while there.
Serenity - Whiskey/ Sea Salt - The rich mingling flavors of whiskey and savory sea salt recall my visits to Cork in Ireland, where I first fell in love with my father's heritage. Salt opens your palate for the sweet grain character and vanilla from the Bushmill Whiskey. When I close my eyes and think of ireland, I can still smell the fresh air and feel the revitalizing breeze of the lush island's countryside.
Chèvre - Goat Cheese (France)
Elixir - Black Plum (Taiwan)
Lionheart - Beer/Cloudberry (Norway)
Renaissance - Super Tuscan/Fig (Italy)
Tantalizing - Salted Chili Passionfruit (Peru)
Grace - Sakura Green Tea (Japan)
Celestial - Lava Salt/Licorice/Evergreen (Iceland)