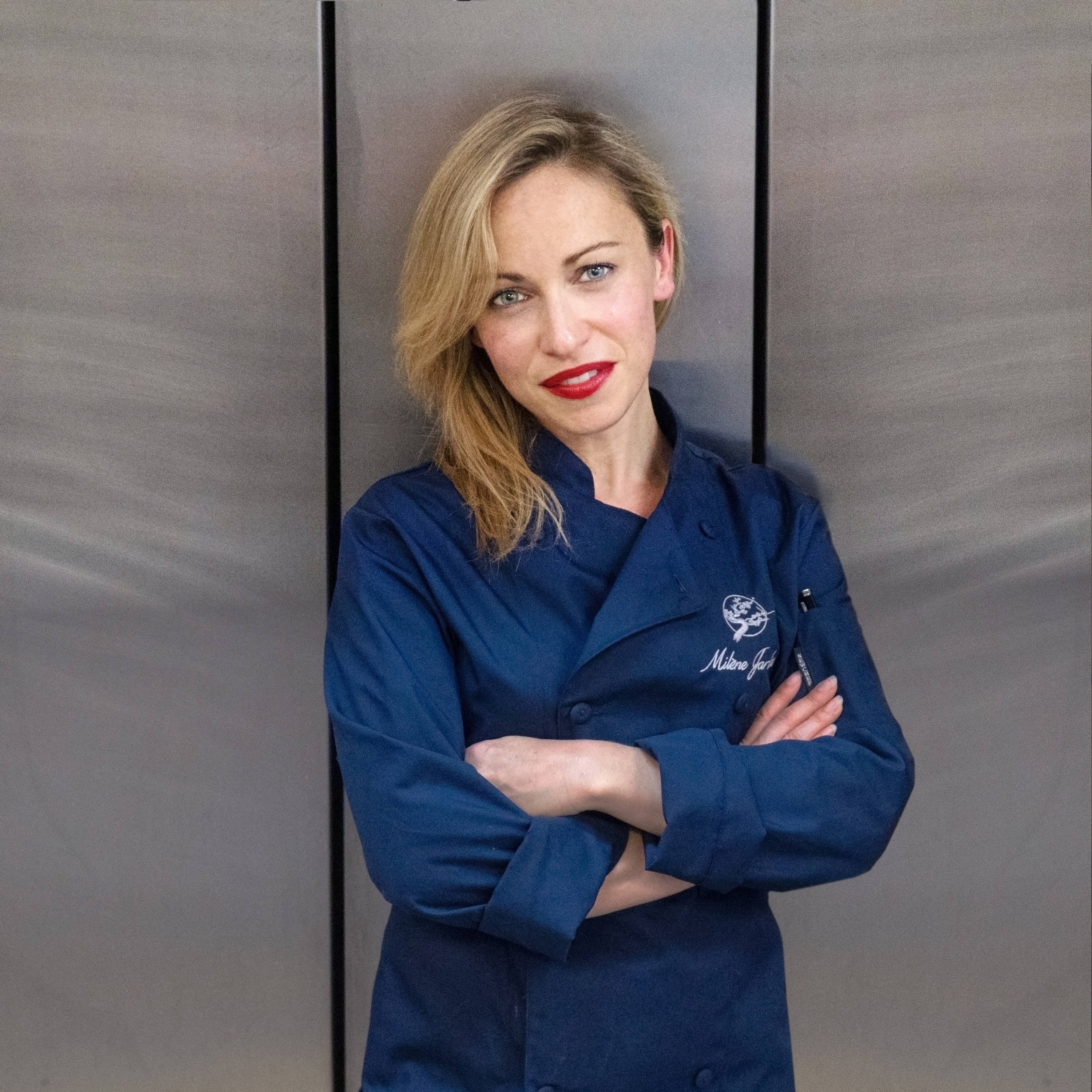 Milène's passion for creating desserts started as early as she could pick up a cookbook and hand mix sugar into butter. Her parents added the long list of baking ingredients on their grocery visits as they felt it was a positive creative outlet. The sweets quickly became favorites at family celebrations and holidays. After college, Milène grew her love of desserts into a side project by making chocolate favors, platters, and centerpieces for weddings, parties, and art exhibitions. At the same time, her business skills were developed through her extensive international travel and intense training at Macy's renowned Private Label Design House. After 12 years, Milène left Macy's as Product Director due to the company's 2016 consolidation. Through this major life transition, she found the courage to return to her childhood passion and build her own brand. Milène Jardine Chocolatier aligns with her lifelong fervor for confections and travel.
Milène Jardine Chocolatier creates high quality, artisanal chocolates made locally in New York City. Each flavor tells a story and takes the consumer on a journey to a different country to experience a new flavor. The ingredients utilized are fresh with natural health benefits to offer a dessert that indulges and heals. The styling embodies a modern elegance with each confection made to harmonize a graceful release of flavor and texture, wrapped in modern yet sophisticated packaging. The hope is to spread happiness, celebrate diversity, and inspire a world to "Live by Love" with each chocolate.
Since launching in November 2016, Milène Jardine Chocolatier is thrilled to service elite businesses such as Roger Vivier, Google and Fly Victor Private Jets and enjoyed by celebrities like Sting and Warren Buffett. The chocolates have been featured at Le Cirque Events and enjoyed by the Serbian Royal Family, Crown Princess and Prince, Katherine and Alexander. From repeat orders, Huffington Post Press, and letters of testimonial from influential individuals such as Hillary Clinton, the response has been extremely positive. Milène values giving back to the community and sharing her experience as a female entrepreneur to encourage others to follow their passions in life. Growing up, she was not familiar with the opportunities around owning a small business. From podcasts to interviews and school visits, she is eager to share this knowledge and support more women in business. Through sponsorship opportunities with the Cancer Society's Taste of Hope, Lifeline Organization, and Green School Alliance, Milène Jardine Chocolatier believes acts of kindness help create a better society.
Explore More about Milène